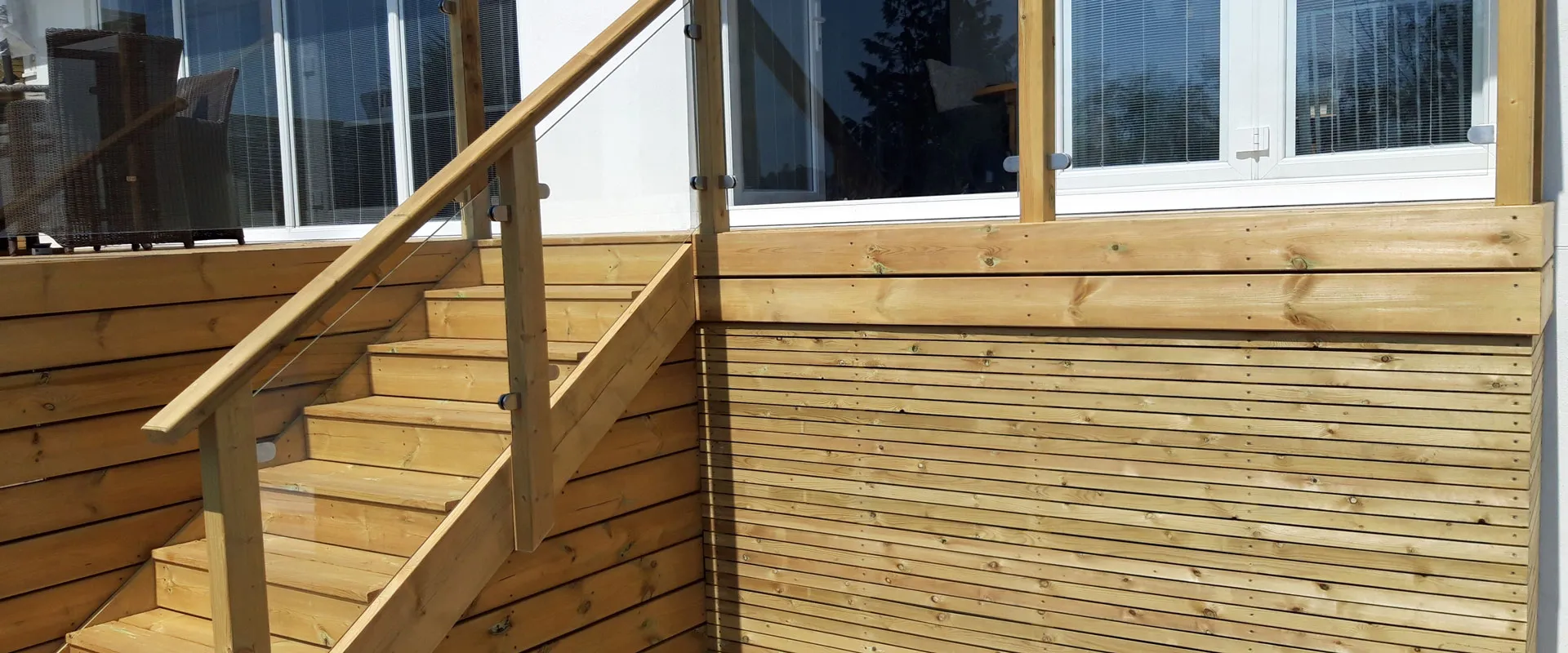 Elevate your outdoor experience
Perfect Decking Macclesfield

Bespoke Roof Terrace Decking Designs
Add style and value to your home
All our decking carries a 15 year guarantee for your peace of mind
Contact us via phone or email to receive a free no obligation quotation today
Whenever possible Perfect Decking use timber from sustainable sources
Perfect Decking is a well established decking company, trading since 2000
Perfect Decking, a small and personal company based in Macclesfield.
Efficient and Professional Decking Installers
At Perfect Decking we pride ourselves by offering a personal, efficient and professional service, by providing carpentry of the highest standard and customer satisfaction second to none. Whenever possible we use timber from sustainable sources.
A clean and efficient working environment is a common daily practice and upon completion of every job we leave the site clean and tidy for the customer to enjoy.
Tailored to Individual Budgets
With a proven reputation as decking specialists in the Brighton and Sussex area we recently moved our business north to Macclesfield, our prices and designs reflect a wide range of customer budgets. Attention to detail, the use of top quality materials and excellent craftsmanship is a company trademark at all times. With a proven portfolio of experience, our small team at Perfect Decking can deliver exactly what our clients are looking for.
Residential and Commercial Decking
Take a peek at our wonderful collection of decking projects! We've worked on everything from charming garden decks to larger commercial decking projects. Covering Macclesfield and surrounding areas including Wilmslow, you can find a variety of deck examples in our portfolio of decking galleries. We're sure you'll find something that suits your taste. But if you don't spot exactly what you have in mind, don't hesitate to reach out to us. We're confident that we can create the perfect deck to meet your specific needs.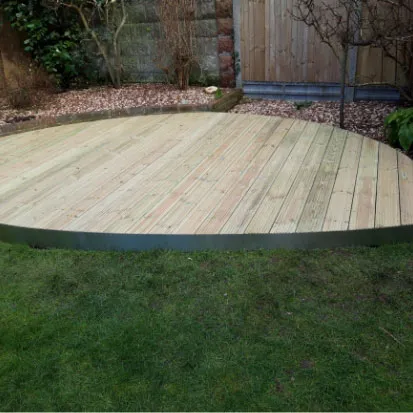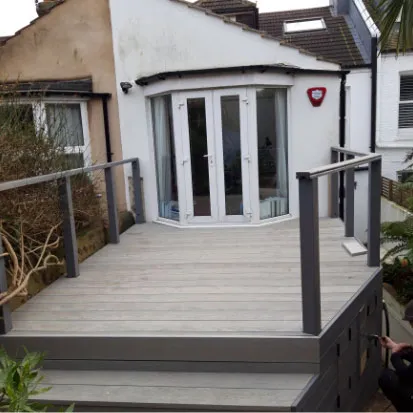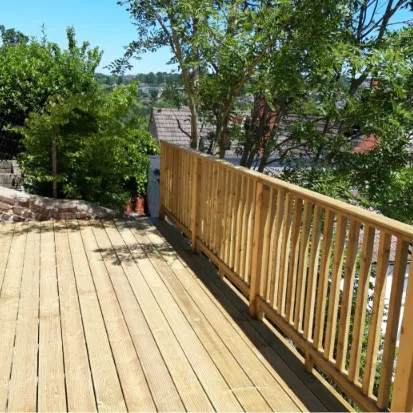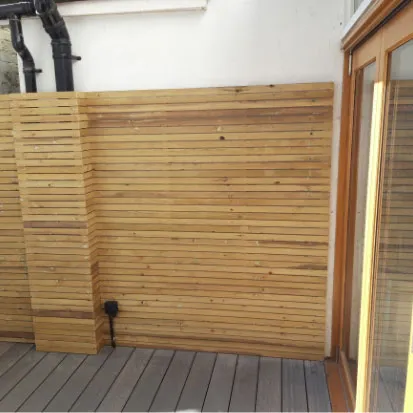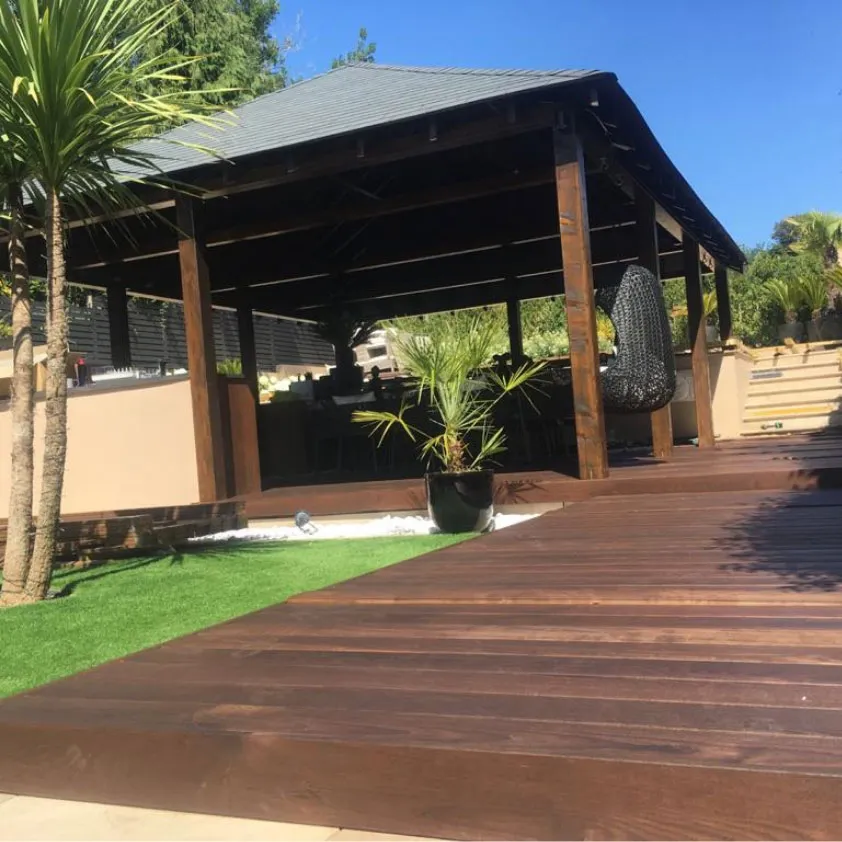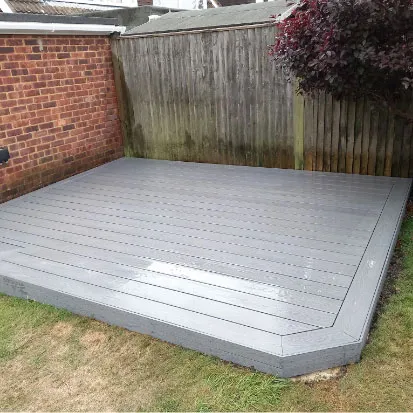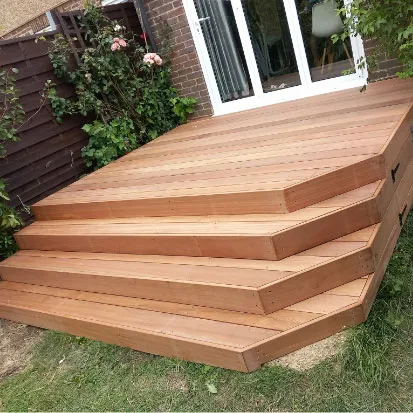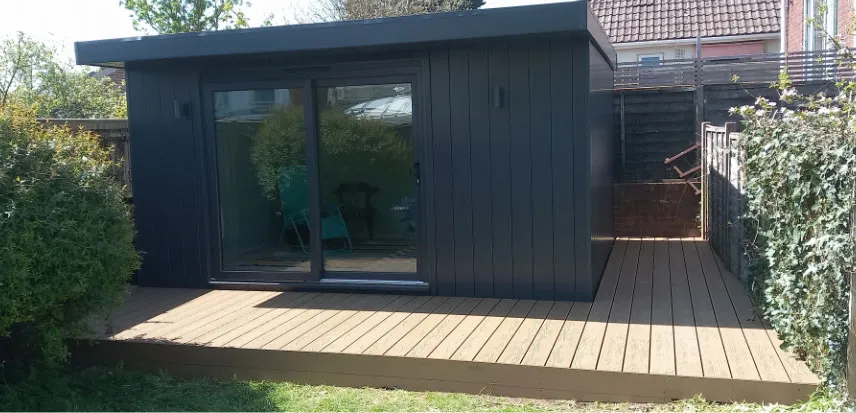 Decking Specialists in Macclesfield
We're thrilled to introduce ourselves as your go-to decking experts, now proudly located in the beautiful Macclesfield area. While we've built a rock-solid reputation as decking specialists in Brighton & Sussex, we've brought our expertise to this wonderful new location with pricing options designed to suit a variety of budgets. Our secret ingredient? It's the combination of top-notch materials and superb craftsmanship that sets us apart.
Bespoke Decking Designs for Various Landscapes
We are a well-established and highly regarded decking company with a wealth of experience. We have been trading as Perfect Decking since the year, 2000, and we design individually tailored decks for urban landscapes and gardens and large, rural spaces alike.
Our decking designs are created to reflect your lifestyle choices and needs. Ranging from simple, family occasions outdoors to quiet meditative spaces to sit and relax; maybe you want to host outdoor lively parties and social functions where your living space encompasses your garden, balcony or roof terrace.
Get your FREE quote with no obligation with Perfect Decking
"Thank you all for doing such a professional job with the decking. Better than we ever dreamt of. Will certainly recommend you to friends, etc. You've been a pleasure to have working here and appreciate all your hardwork."
Decking constructions in Macclesfield for a broad range of gardens, urban landscapes, roof terraces and balconies.
How long will my decking structure last?
We will guarantee both the
product and workmanship
for 15 years.
What woods do you use for the decking and carcassing?
All timber including decking and carcassing is pressure treated softwood.
What other woods can you source?
We can source Balau, Massaranduba, Ipe, oak, Cedar,and Iroko.